Welcome to CORSE HOLOSTIKA!
Want to recharge your batteries during your holidays in Corsica in an exceptional setting and an atmosphere of well-being?

Being aware of the privilege of living on one of the most beautiful islands of the Mediterranean, we wish to share this happiness with you…

We rent modern and equipped flats located on our estate (Gulf of Ajaccio) with access to a beautiful infinity pool with a nice place to lay in the sun and a wellness area with outdoor spa & sauna.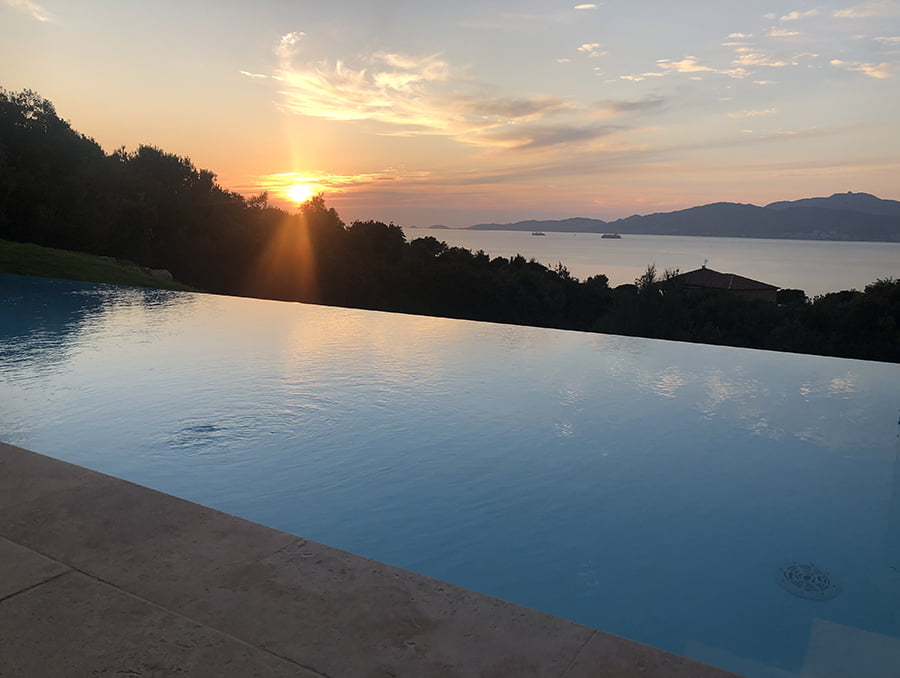 What customers say
🇫🇷 Je connais très bien le propriétaire qui a organisé une semaine corse pour ma sœur et moi-même ainsi que mon frère et son épouse. A quatre personnes nous avions le domaine pour nous seuls. Il faisait déjà très chaud pour la saison (plus de 30 degrés) mais l'exposition du domaine ainsi que le confort des installations permettent de ne pas souffrir de la chaleur. Et puis quel régal de se rafraîchir dans la piscine après avoir passé la matinée sur la plage ou en balade (nous avons beaucoup aimé le circuit autour de la Tout Génoise de l'Isolella qui se trouve à toute proximité). CORSE HOLISTIKA est une adresse parfaite pour deux couples qui se connaissent et qui sont à la recherche de détente, bien-être et du calme.
🇫🇷 Nous vivons près de Nice et sommes donc méditerranéens … Et pourtant, la Corse cela nous change énormément par rapport à la Côte d'Azur : une nature et une végétation encore très sauvages, des plages de sable fin dignes des Caraïbes et surtout un calme incroyable sur le domaine de CORSE HOLISTIKA loin du bruit des voitures et d'une grande ville. Avec mon frère et ma sœur nous nous sommes retrouvés pendant quelques jours comme dans une « maison de famille » ou une résidence de luxe réservé pour uniquement deux couples : en effet, le domaine ne dispose que de deux appartements (en plus de la maison du propriétaire) de sorte qu'on se sent très vite « chez soi ». Nous allons y retourner et la prochaine fois certainement pour un séjour plus long !
🇩🇪 Obwohl ich schon mehrere Male in CORSE HOLISTIKA untergebracht war, ist die Lage einfach traumhaft. Die ersten Tage musste ich noch arbeiten und habe deshalb meine Telefon- und Videokonferenzen von der Terrasse aus mit Blick auf den Pool und die fantastische Kulisse der Bucht von Ajaccio erledigt. Nur das Zwitschern der Vögel musste ich meinen Gesprächspartnern erklären …
🇩🇪 Unser Aufenthalt war perfekt: Wir hatten tolles spätsommerliches Wetter, so dass wir stundenlang am und im Pool uns aufhielten. Die zahlreichen Strände mit Karibik-Flair in unmittelbarer Umgebung (Ruppione, Plage d'argent, Isolella) sind einfach reinster Wahnsinn. Die Wohnanlage ist sehr sauber und gut gepflegt und die Einrichtung hervorragend. Wir konnten auch sehr schöne Ausflüge in das malerische Hinterland machen. Ein eigenes Auto ist deshalb unverzichtbar.
🇩🇪 CORSE HOLISTIKA ist ein Geheimtipp in Korsika: perfekte Ferienwohnung in absoluter Ruhe mit einem sagenhaften Infinity-Pool, bei dem man sich (zumindest nach einigen Gläsern des köstlichen korsischen Rotweins …) fragt, ob die Sonne im Meer oder nicht doch im Pool selbst untergeht. Wir waren im August in Korsika und trotzdem waren die Strände früh am Morgen fast menschenleer. Wir kommen auf jeden Fall wieder!! Tipp für die Anreise: Selbst wenn die Fähre nicht nach Ajaccio geht, die Strecke im Auto quer über das Gebirge zwischen Bastia (von Savona oder Livorno aus) nach Ajaccio ist schon selbst eine Reise wert …
🇫🇷 CORSE HOLISTIKA c'est comme un hôtel de luxe avec l'avantage d'être presque seuls sur le domaine et dans la piscine. J'ai de la famille sur place et nous avons particulièrement apprécié faire la fête avec nos amis chez ma famille et puis de pouvoir nous retirer sur le domaine pour profiter du calme et nous reposer à fond !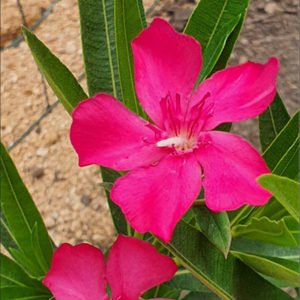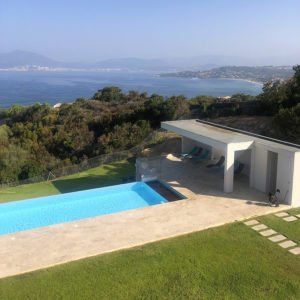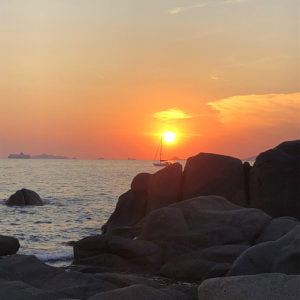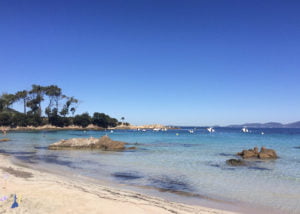 Year-round tourism
We are convinced of the concept of year-round tourism: that is why we deliberately do not limit our activities to the summer months, but also offer attractive and original offers outside the main season:
Weekend packages and short get aways
Reception of small groups for gastronomic and cultural events
Organization of professional seminars and thematic workshops
Long stay packages for possible home office.
Holidays in Corsica in an exceptional setting
As a counterbalance to an increasingly stressful and hectic world, you can relax and recharge your batteries in our oasis of well-being – while enjoying the wide range of leisure activities (numerous water sports and other sporting activities) on the southern shore of the Gulf of Ajaccio and discovering the extraordinary beauties of Corsican nature, culture and gastronomy.